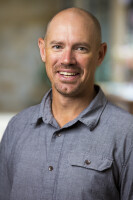 James Gallaher
Senior Pastor
Office: (830) 625-1288
E-Mail:

James and Kelly were married in 2001. They are blessed with three children, Carson, Caitlyn, and Emilie. As Senior Pastor, James oversees and prepares the weekly preaching, as well as leading the staff and mentoring marriages and young adults. James led our student ministry for 18 years with passion and dedication and has been co-pastor at Freedom serving alongside his dad. He has been on staff at Freedom Fellowship since 1998 and is devoted to the care and growth of this church family.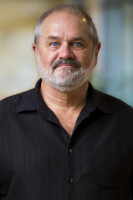 Dennis Gallaher
Pastor
Office: (830) 625-1288
E-Mail:

Dennis Gallaher has been caring for God's people for over 40 years. He has a degree in Ministry from Hill Country Bible College, a BA in Biblical Counseling from Trinity College and a MA in Professional Counseling from Texas State University. Since 1988, his assignment has been Freedom Fellowship Church where he has served as Senior Pastor until releasing that role to his son, James, in 2020. He now serves as Pastor at Large in areas of preaching, teaching, and counseling as well as representing FFC in different locations both nationally and internationally. He and Mandy have been married since 2019. Together they share 12 grandchildren which means they spend lots of time at sporting activities! They are equally committed to shepherding God's people and loving His church with sincerity and dedication.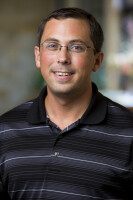 Tyler Ferguson
Pastor / Home Ministries / Abba's House
Office: (830) 625-1288
E-Mail:

Tyler joined the Freedom Fellowship staff in October of 2013. Tyler and his wife, Brittney, have been attending Freedom Fellowship since 2009 and have been married since 2010. They have four daughters, Tegan, Finley, Quinn, and Rainey. Tyler has a bachelor's degree from Texas State University and a Masters of Divinity from Trinity Theological Seminary. Tyler's main responsibilities at the church are overseeing home ministries and small groups. His heart is to see the people of God transformed through both intentional fellowship and engagement with His Word.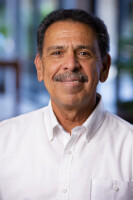 John David Martinez
Director of Worship Ministry
E-Mail:

John David Martinez is married to Judy Lynn and has two children and three grandchildren. After serving his country as a Marine from '71 to '75, he played music professionally for 15 years. Turning to the Lord, he gained a passion for serving the Lord through worship. John David served as a worship leader for 12 years at CBC before joining FFC in 2017. He is president of JDMartinez Ministries that was founded to serve an orphanage in Peru. Leading mission teams to Peru for many years, he plans to continue to lead as the Lord provides, encouraging adults and youth to serve God in some capacity.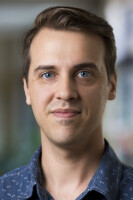 Travis Keas
Director of Graphics and Media
E-Mail:

Travis Keas joins the Freedom Fellowship staff as the Graphics and Media Director having graduated from Texas State University with a Bachelor's Degree in Advertising and Design. Growing up in Freedom Fellowship, Travis was a part of the youth group in high school and served for several years on the youth leadership team throughout college and into his early career. He is married to his wife, Grace, who also serves on staff at FFC, and is basically pure awesomeness. They have been married since September 2011, have two daughters and love serving the Lord and His church.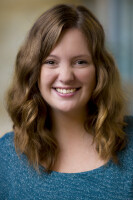 Meagan Carpenter
Director of Nursery Ministry
E-Mail:

Meagan Carpenter is the Director of our Mother's Day Out Program as well as our Homeschool Academy at Freedom Fellowship. She has been a part of Freedom Fellowship for over 18 years and served in various areas of children's ministry for over a decade. She and her husband, Matt, married in 2008 and have two sons, Judah and Micah. Meagan finds joy in teaching little ones about how great God's love for them is and believes that even young children can experience real relationship with the Lord.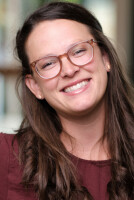 Margaret Jeffers
Director of Children's Ministry
E-Mail:

Margaret has attended FFC her entire life, except while at college. She graduated in 2014 with a Bachelors degree in Recreation, Parks, and Tourism and minored in Business at Texas A&M University. She married her husband, Austin, in 2014. They have two girls, Blake and Tatum, and a boy, Jonathan. Margaret volunteered with Freedom KIDS for over 4 years before starting this amazing journey as Children's Ministry Director. Margaret is excited to lead and witness the gospel taught by amazing adult and youth volunteers and to watch relationships with the Savior deepen among children. She is humbled to be a part of Freedom KIDS. Margaret also adds to her children's duties and oversees the bookkeeping system at Freedom Fellowship.
Daniel Hamilton
Director of Student Ministry
E-Mail:

Daniel and his wife, Emily, met as Young Life Leaders in Arlington, TX, and have been married since 2009. They have three awesome and lively children, Jude, Aubrey, and Elijah. As the director of Student Ministries, Daniel desires to see this generation hunger to hear God and that the love of God would transform the culture of young people in New Braunfels. With a background in Young Life, worship ministry, and education, Daniel is excited about youth and the life they bring to God's church.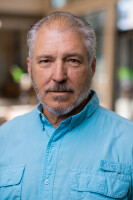 David Justice
Director of Maintenance and Facilities
E-Mail:

David and his wife, Marie, have been a part of Freedom Fellowship since 2013 when they relocated to Canyon Lake. David's call to serve has continued and brought him to this point in life where he is able to work full time serving God. David has a BS in Criminal Justice and a MPA from Park University, Haumpton School of Public Affairs. He and Marie both attended and completed the initial course of study for FFC's Abba's House, and they are home ministers. David works in the area of Men's Ministry, Facility Management, and assists other staff as needed.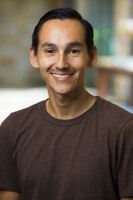 Mikey Pinedo
Facilities Assistant
E-Mail:

Mikey joined the Freedom Fellowship staff in 2015 and has been a part of Freedom since 2013. He oversees all the Custodian/Maintenance needs, and coordinates with all the ministries. His heart is to provide a clean and safe environment for people to come and fellowship with God and others. He and his wife, Donna, got married in 2012 and have two daughters, Isabella and Mabel, and three sons, Ezekiel, Ezra, and Ethan. His favorite hobbies are glassblowing and disc golf and one of his favorite scriptures is Psalms 119:9.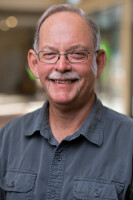 Roy Sanderson
Maintenance Assistant
E-Mail:

Roy joined the staff at Freedom Fellowship in January of 2018. Roy moved to New Braunfels from Dallas in 2014 and has been attending Freedom Fellowship since the summer of 2016. His service at Freedom includes Men's' Ministry, campus maintenance and improvement projects, and support for the staff and Sunday services. Roy has two grown stepchildren, a son who lives here in New Braunfels and a daughter who lives in Dallas.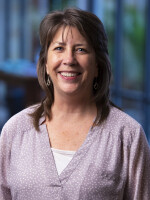 Valerie Johnson
Administrative Assistant
Office: (830) 625 1288
E-Mail:

Valerie joined the Freedom Fellowship staff in 2018 and serves as an administrator in the office. She enjoys loving and serving God's people and His church. Valerie is married to Kent and has three grown children and a son-in-law. She enjoys reading God's word, helping people and loves serving at Freedom.
Kaylea Young
Children's Ministry Administrative Assistant
Office: 830 625 1288
E-Mail:

Kaylea is just awesomeness!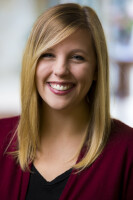 Meagan Rheinlaender
Director of Women's Ministry
E-Mail:

As Women's Director, Meagan's passion is to see women fall in love with Jesus and then share that love with their families and the surrounding community. Her heart's desire is to see women at Freedom Fellowship know what it means to have a real relationship with their Savior and learn how to live for Him. Meagan has served as Freedom's Children's Director and in other various children's ministries over 10 years. She and her husband, John, have a daughter, Ella, and sons, Samuel and Luke.
Emily Hamilton
Director of Freedom Nursery
E-Mail: