HOME MINISTRY GROUPS
God's heart is for us to be intimately connected to Him and to others even as our world is becoming more and more disconnected. The Bible says: "Two people are better off than one, for they can help each other succeed. If one person falls, the other can reach out and help. But someone who falls alone is in real trouble." Ecclesiastes 4:9-10
We all go through troubles and experience needs in our lives. The question is, are we trying to face them alone?
This is why we have Home Groups at Freedom Fellowship Church. Home Groups are individuals and families that gather weekly at a home to care for one another and to grow together spiritually. We desire our Home Groups to be communities where people draw closer to God and draw closer to one another.
At our Home Groups, some of us are young believers eager to learn the ways of this new life as Christians. Some of us are parents wondering if we're doing the right things to raise our children. Some of us are grandparents who are eager to love on the next generation. Regardless of who you are, where you're from, or what you're going through, you can find your family at a Home Group. All it takes is for us to open our lives to one another.
Don't do life alone. Find your family today.
Pastor Charlie Kim
---
You will find our groups below. Contact the leader or leaders through email to find the meeting location.
SUNDAY GROUPS
Herman and Geana Henkes
Sundays at 1:00 pm
For more information: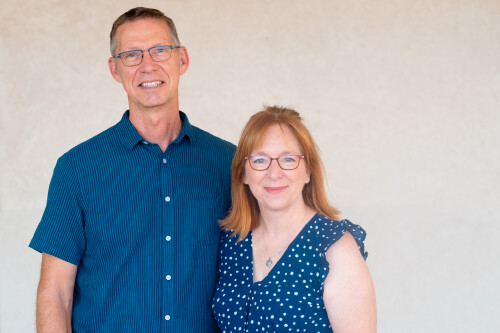 Herman and Geana have been married 32 years with most of those years traveling with the U.S. Army. They are parents to four girls, Chelsey, Bethany, Miriam and Abigail and grandparents to three, Theodore, Sophia and Elijah. Herman has a Bible degree and loves studying languages. Geana has served in music and youth ministries. Herman and Geana have a heart for hospitality, growing and caring for the body of Christ. They are excited for this opportunity to use that heart to bring people together. This home group is open to families of all ages and stages who want to live life together, build authentic friendships, and grow deeper in their walk with God and with each other. Their house is a revolving door of fun, fellowship and learning. Join them Sundays after second service for lunch and learn.
---
Chris and Janessa Savage
Sundays at 6:00 pm
For more information: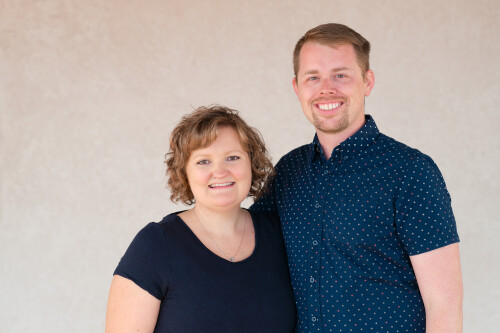 Chris and Janessa married in 2015 and are blessed to have four boys: Asher, Eli, Tovi, and Ari. Chris and Janessa have served in youth ministry before coming to FFC and have volunteered in several areas after arriving in 2020. Their multi-generational home group started in 2022, and they enjoy building relationships with people of all ages and backgrounds. Serving the Lord's people and furthering His Kingdom has always been important to the Savage family; a strong community is key to walking through life. Come join us as we pray, fellowship, discuss, and worship God! We love to see many generations come together - all are welcome and childcare is available.
---
Hank & Kelsey Gibson
Sundays at 6:00 pm
For more information:
Hank and Kelsey have a family-oriented home group with a focus on growing in our relationships with God and allowing His grace and wisdom to permeate every area of our lives. Community is one of God's greatest gifts and was designed to be a source of strength in hard times and a source of joy in good times. As community, we pray with one another, encourage one another in the Word, share with honesty and vulnerability and walk together through good times and bad. Childcare is provided.
---
MONDAY GROUPS
Adam & Kirsten Otto
Mondays at 6:30 pm
For more information: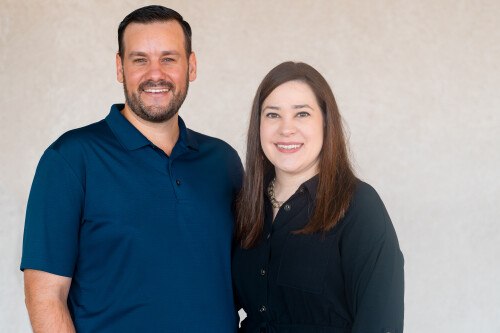 Adam hails from the Midwest while Kirsten is a lifetime local of New Braunfels. They were married in 2015 and joined Freedom Fellowship in 2017. They love board games, studying the Bible and theology, and connecting with people! They began leading their own home group ministry after being profoundly impacted by the home group ministry at Freedom. This home group is organized around helping people become more like Jesus through practices of prayer, worship, study, and reflection in community. Their hope is that as Jesus changes them, New Braunfels would become a bit more like heaven! All ages are welcome and childcare is available.
---
TUESDAY GROUPS
William & Jane Potter
Tuesdays at 6:30pm
For more information: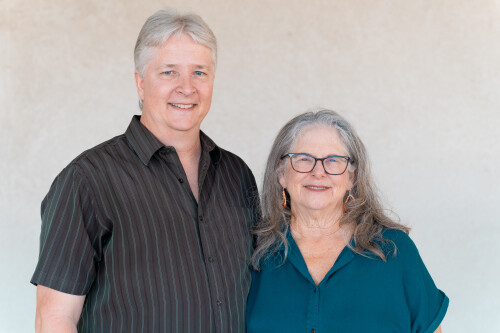 ---
Bobby and Breauna Delong
Dylan and Neely Hail

Tuesdays at 6:30 pm
For more information: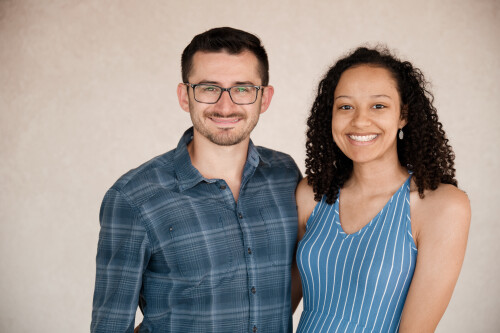 Bobby and Breauna DeLong have been married since 2020, and have one daughter, Ava. Dylan and Neely Hail have been married since 2014 and have one son, William, and are expecting their second son in October of 2023. Bobby and Dylan have been friends and in ministry together for over a decade. Being asked to start this group in 2021, they couldn't have thought of a better way to continue that relationship than with their wives and families joining in the fun. The Delongs and Hails cherish each new family that joins the group as much as those who attend weekly, seeking to honor the Lord first, and to honor and love each other in whatever way God moves.
---
Rusty & Dianne Ray
Tuesdays at 7:00 pm
For more information: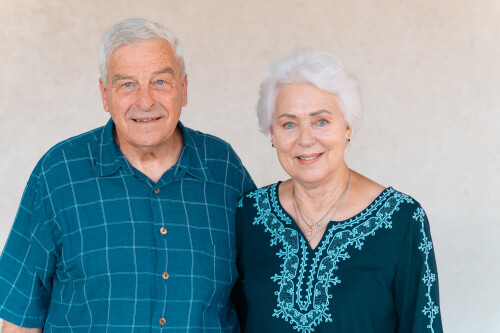 "Some say we're in our Golden Years and even though our birthday cakes confirm it, that doesn't mean we have to act it!" Dianne and Rusty were born in the 40's, married in 1971 (it will probably last). They've got 3 sons and a daughter, 5 grand kids and 1 great-grand child. They enjoy going to the movies, potlucks, dinners and game nights. Rusty and Dianne were saved in the 70's and have served in small group ministries since, having served at FFC for 16 years and 7 of those years as a home group. They desire to serve the needs of empty nesters through fellowship, teaching practical application of the Word, prayer and hands on support in times of need.
---
WEDNESDAY GROUPS
George & Cindy Bokorney
Wednesdays at 6:30 pm
For more information: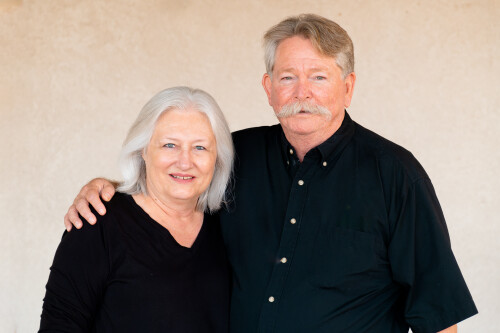 George and Cindy each married their best friend in 1984 and are proud parents of two adult sons. They are active in Men's Ministry and Women's Ministry respectively and have been home group leaders for nearly two decades. George and Cindy really enjoy hosting a home group because it forces them to clean the house at least once a week but most of all they enjoy sharing their home and life with others.
---
Dan & Jana Tuller
Wednesdays at 6:45 pm
For more information: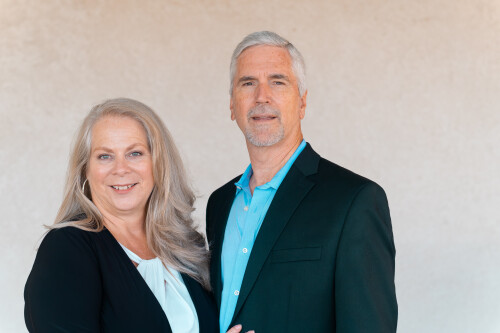 Dan and Jana grew up together in the same church youth group in San Antonio and have been married since 1980. They have been blessed with a son, Clay, and a daughter, Jordan, and another precious daughter who was added to their family in 2018 when Clay married Megan. Dan and Jana have a passion for the Hebraic roots of our faith and have been involved in small group ministry for many years. As home group leaders at Freedom Fellowship since 2015, Dan and Jana know that we form our closest relationships and have our deepest needs met when small groups pray, worship, study the Word, and walk through life together.
---
THURSDAY GROUPS
David & Marie Justice
Thursdays at 7:00 pm
For more information: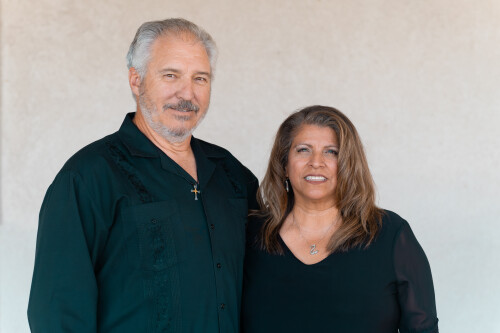 David and Marie were married in 2004 and have two adult children and four grandchildren. David serves at FFC in maintenance and men's ministry. Since 2018, they have been a Canyon Lake home ministry committed to developing a deeper relationship with Christ and each other on our journey through life. Following the Word of God and helping others, they are enriched in the value of sharing lives, struggles, and victories of our daily walk. Their doors are open to anyone wanting to share in fellowship, praise, and love of the Holy Spirit.
---
Joey & Jenny Kammerer
Thursdays at 7:00 pm
For more information: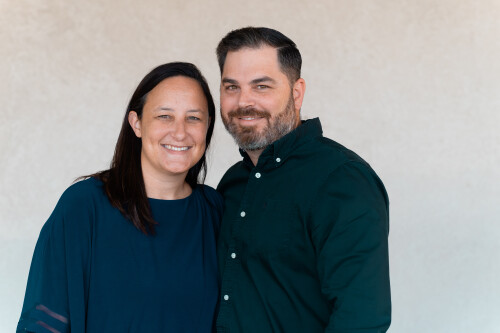 Joey and Jenny have been a part of Freedom Fellowship since 2005. They married in 2008 and have 2 incredible children, Jordan and Joseph. They have been serving as Home Group Leaders since 2015. After years of being a part of multiple home groups and having so many members pour into their lives, they had a desire to open their home to do the same.
---
If you have any questions on our home group ministry, please contact Charlie Kim at