We believe in prayer! We love to teach and gain new insights about prayer and spend time with God and His Word!
At Freedom Fellowship, we have several ways for you to:
learn about prayer

participate in prayer

be prayed for
---
PRAYER WALL
The wall inside the sanctuary has prayer cards that individuals may fill out with prayer needs, place on the wall, and then have others pray over these requests during the week.
---
WEEKLY PRAYER MEETING
Each Wednesday at 11:45 is a short teaching on prayer by Pastor Dennis followed by a time of individual prayer in the Sanctuary. Pastor Dennis will prepare notes to guide our prayer time as well as having scripture to use. These notes are available to take home and use as a great resource to develop our prayer lives.
Wednesdays - 11:45am to 12:45pm
---
PRAYER TEAMS
Each week, we'll have prayer teams in the sanctuary in each service (9 and 11am) to pray with us individually. We can bring our needs to others and join together in prayer.
---
PRAYER TRAINING
Special sessions on Relational Prayer are taught by Pastor Dennis a few times a year. After this training, you'll have the opportunity to join other teams to pray. The next class is not scheduled yet but we'll let you know when it opens for sign ups.
---
PRAYER EMAIL CHAIN
As prayer needs come up during the week, we send out prayer requests by email to a special group of prayer intercessors. Sign up online to have this team pray with you. SUBMIT A PRAYER REQUEST
---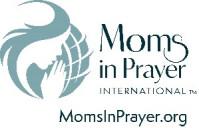 Join Moms in Prayer every Thursday morning from 9:30-10:30 in the sanctuary. This group meets weekly while school is in session to pray for their children, schools, and teachers. Moms in prayer International impacts children and schools worldwide for Christ by gathering mothers to pray. This New Braunfels group would love for you to join them, whether you are a mom, grandmother or aunt! If you have questions, contact Cindy Bokorney at .
---
WOMEN'S INTERCESSORY PRAYER GROUP
This group intercedes with specific needs of our country:
revival - spiritual awakening in the church and body of Christ

evangelism - workers in the harvest field and spreading of the gospel

watchman and spiritual warfare

our nation and government officials

the body of Christ local and worldwide

our Freedom Fellowship Church body, staff, and leadership

Israel
Meets Thursdays - 10:30 in the Veranda.
Contact Melanie James for more information:
---
We hope that you will join us as we come together in various ways to pray for our church, community, and country. Spend time with God and His Word!
It happened that while Jesus was praying in a certain place, after He had finished, one of His disciples said to Him, "Lord, teach us to pray just as John also taught his disciples." Luke 11:1

Don't worry about anything; instead, pray about everything. Tell God what you need, and thank him for all he has done. Philippians 4:6