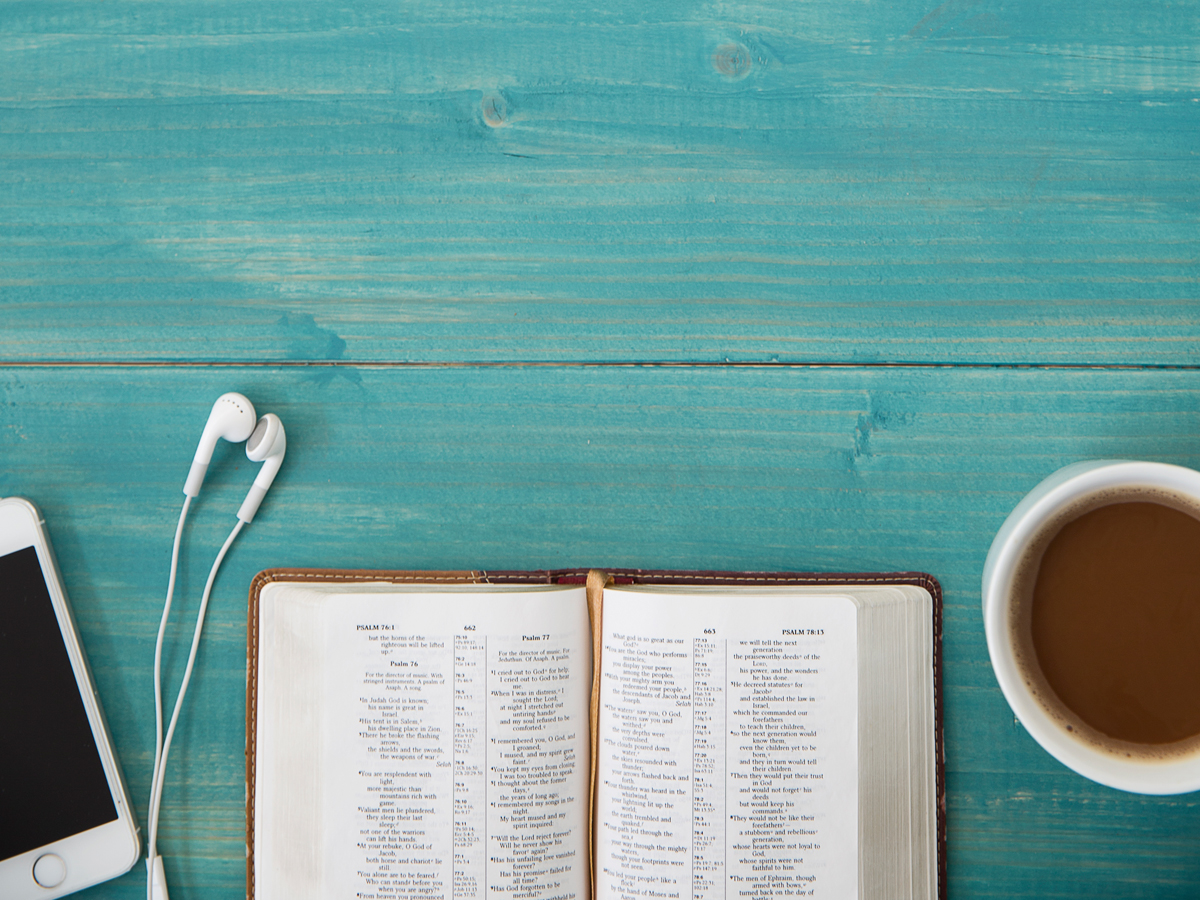 In His Presence Daily Live
I am a list girl. I love making lists, and I have them everywhere. In fact, I am always looking for new ways to improve my list making skills because I am convinced there is an elusive system out there that will make me the organized woman of my dreams. Needless to say, I am still searching. However, there is one thing I love even more than compiling my lists, and that is crossing things off the list. In fact, I have often added things after the fact just so I can immediately cross them off. Hmmm...I think I might have a list problem.
For much of my Christian life, my quiet time with God was simply another item on my to-do list. Something I was supposed to check off every day because that is what was expected of good Christians. The reality was that I often struggled to get it crossed off. As hard as I tried, consistency in this area was sporadic.
Don't feel like your quiet time has to look like another person's.
I knew that a daily quiet time with God was important if I wanted to grow and mature spiritually. Yet knowledge wasn't enough for me to make it a habit. I needed God to change my mindset, and ultimately my heart. If I was going to have a rewarding and fruitful quiet time routine, it had to be more than just another Christian duty. It needed to come from a place of delight.
As God has gently and faithfully led me in this area, here are four keys to developing a more consistent quiet time.
Just Get Started.

Don't wait until you have it all figured out and all your ducks are in a row. You might not know what you are doing at first and it might look messy and awkward, but that's ok. All you really need is your Bible, a notebook, and a few minutes to spend with God.

Set Manageable Goals.

This was one of my big hang-ups for a long time. I had this idea that a "quiet time" was spending an hour every morning in God's Word and enjoying sweet, uninterrupted conversation with Him. However, as a young mom with little ones constantly demanding my attention, that simply wasn't happening. I felt defeated and discouraged in this area until I came to the realization that God understood my season. All He wanted was my heart. So I set more reasonable goals, which sometimes was just five minutes a day that I snuck in when I could.
As seasons have changed, those goals have changed as well. The key was to be realistic about my season, and not to use a packed schedule as an excuse for not spending time with God.
We simply need to be creative and find the time when we can. If you don't have a regular quiet time right now, I encourage you to set a goal of ten minutes a day. You can find ten minutes somewhere, and if you are faithful with that time you will see God expand and grow those times.

Find what works best for you and do it.

God created each of us uniquely, and as a result our times with Him are going to look different. Don't feel like your quiet time has to look like another person's. Try different things until you find what works for you. If you feel your quiet time is stale or boring, mix it up by journaling, following a one-year Bible reading plan, reading a daily devotional, or listening to an audio Bible while you commute to work or do the dishes. The important thing is that you find what works best for you in your current season.

Be intentional and make it a priority.

One of the most common reasons I hear for not having a regular quiet time is that there is not enough time. I will confess that I have used this excuse myself more times than I care to admit. The truth is that we find time for the things that are important to us. A consistent quiet time is only going to happen when it becomes a priority, and this means we must be intentional about guarding that time from other distractions.
I desire to see real transformation occur in my life and in the lives of others. In order for that to happen, it is crucial that we spend time with God. It is in these quiet times that we learn to recognize His voice, learn to pray, and learn what the Bible has to say about how we are to live.
I will be honest, my quiet times still are not where I want them to be. I have days and weeks when I fail to make those times a priority, but God has been so faithful and gracious despite my shortcomings. I have seen Him change my heart, and my times with God are something now that I delight in and are not just another "duty" to perform. The good news is that God wants to bring you to that place as well. So grab your Bible today and spend a little time with Him. I guarantee you won't regret it.