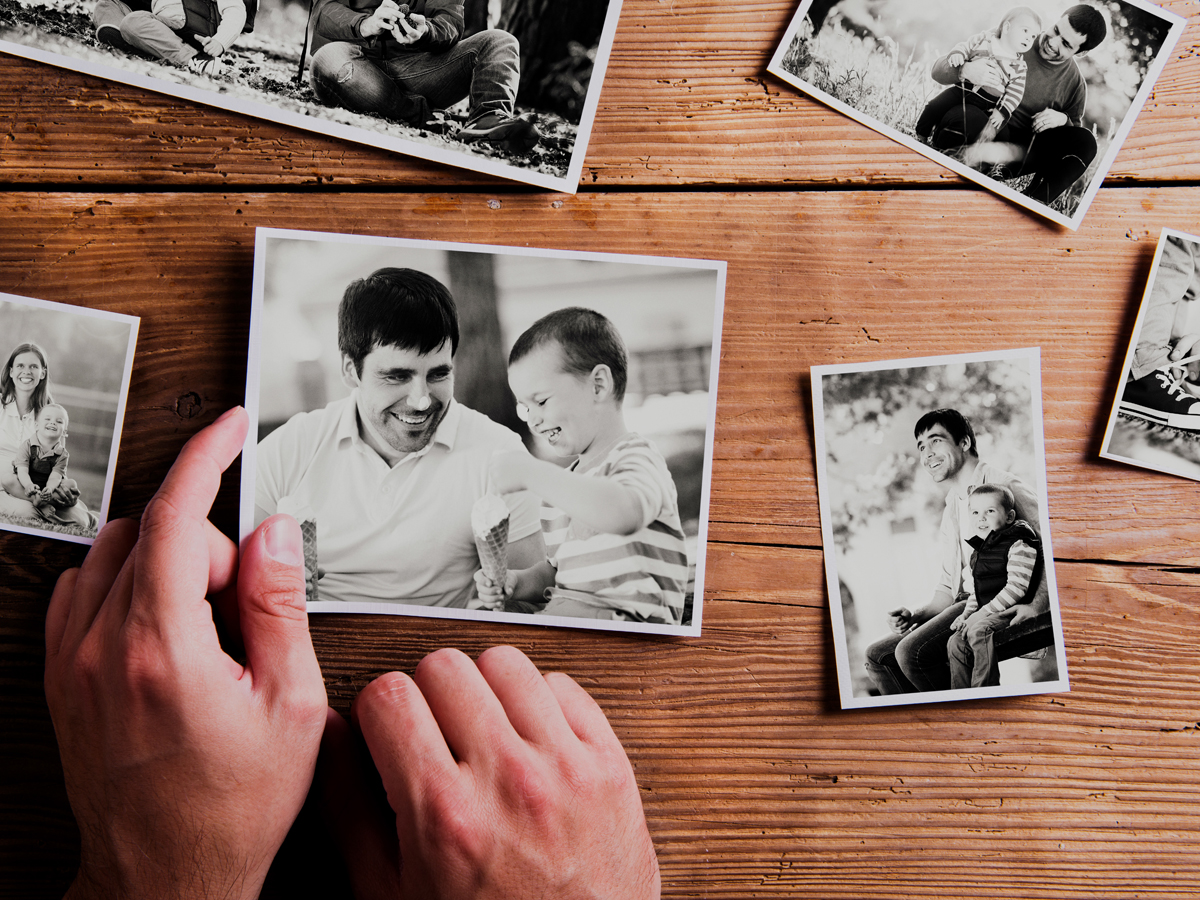 Remembering The Good Ol' Days
Ah, nostalgia, those "remember-when" conversations that prove time has the power to change enough detail so that only the good remains. In reality, the "good-ol' days" are a little bit of truth with a whole lot of nostalgia.
I wonder if God gets nostalgic? I wonder if He has moments of remembering the good old days in the Garden, when His kids were young and life was new. I wonder if He reminisces about those first days when His kids actually enjoyed just walking and talking, hanging out, trusting that what He said, He would do. Imagine it:
"…the sound of the Lord God walking in the garden in the cool of the day… (Gen. 3:8)"

Now those were the days, over too soon to be sure. They were gone with barely a reminder except for the few words written at the beginning of the Book that hardly take time to tell of the beauty and wonder of yesterday. Does God get nostalgic? I don't think so.
Nostalgia seldom tells the whole truth and God always does.
Nostalgia dreams of a return to the past but never can.
Nostalgia forgets the truth and supplants it with a myth.
Instead, God establishes truth that survives and flourishes throughout the ages unabated.
"The sum of Your word is truth, and every one of Your righteous ordinances is everlasting (Psalm 119:160)."
"Your righteousness is an everlasting righteousness, and Your law is truth (Psalm 119:142)."
"Forever, O Lord, Your word is settled in heaven (Psalm 119:89)."
No nostalgia necessary. His creative and complete words stand the test of time, always tell the truth, live in the present, and are inoculated from myth-making.
It was in the Garden that God set the order of His relating to mankind. It is the first place in the Bible where "rest" is described but certainly not the last place. In fact, rest and Sabbath are set apart as the order of the day for the people of God.
"There remains a Sabbath rest for the people of God (Heb. 4:9)."

God's intent was not to look back on creation's rest and longingly look towards eternity when it would once again be institutionalized. His intention was that, through Jesus, rest would again be the posture of His people who are called by His Name, even in the maddening pace of the twenty-first century.
"Come unto Me," Jesus promised, "I will give you rest." Part and parcel to the life of redemption and forgiveness is the return of rest, that descriptor from the Garden that certainly was a result of shameless and sinless living.
Today, it can seem impossible. But think about it. In a world that is filled with time-saving, work-lightening, ease-producing, and comfort-giving gadgets, why is rest the one commodity that is so lacking? Could it be that rest is not something earned but given? In fact, it cannot be earned, stolen, paid for, or independently produced but only received as a divine gift from the One who created it. "I will give you rest."
Could it be that rest is not something earned but given?
These forty days of Sabbath are not designed to only change activities and lighten the schedule. Instead, my encouragement is to ask the Father for what only He can give. The Bible is clear: when the children of God seek intimacy with Him, then rest for weary souls is sure to follow.
Here is my encouragement for you:
Commit
Set these days aside. In simple ways, humbly receive rest in God's way through Sabbath.
Submit
You are not doing God a favor by obligating yourself to His plan. Submission says, "You are in charge and know better than I what I need. I humble myself and will do as You ask."
Receive
During this Sabbath, intentionally ask and receive the good gift of rest. Trust God by doing things His way instead of bowing to the pressures of the world. Turn off the television, close the computer, create time for God to fill with rest. No joke. He will do it.
Time and again, God's people refused to do things God's way and instead went their own way. Here's an invitation from the Lord, "He said to them, 'Come away by yourselves to a secluded place, and rest a while' (Mark 6:31)." Sounds like just what the Master ordered.