Women's Bible Studies
Join us for a new Bible study this fall
a Bible Study for Women beginning the week of September 11
Monday nights, 7:00-9:00
Wednesday mornings, 9:30-11:30
*Limited childcare for ages 5 and under is available on Wednesday mornings, but you must register.

Many of us struggle through seasons of bitterness, tears, and loss, wondering if there could ever be a happy ending to our stories. The story of Ruth affirms that yes, there is hope. However, it's not found in a happy ending scribed by a novelist's pen, but in the power and protection of a sovereign God who never takes His eyes off of us for even a moment.
In this 7-session study from Kelly Minter, we'll examine Ruth's journey of unbearable loss, redeeming love, and divine legacy. We'll see how God proves Himself faithful as the One who rescues, revives, and restores.
Please register here:
*Don't forget to order the Bible study book online at amazon or lifeway!
Forgiven & Set Free Bible study
a Post-Abortion Bible Study for Women
*This study is closed for now. We'll start back up in January 2024.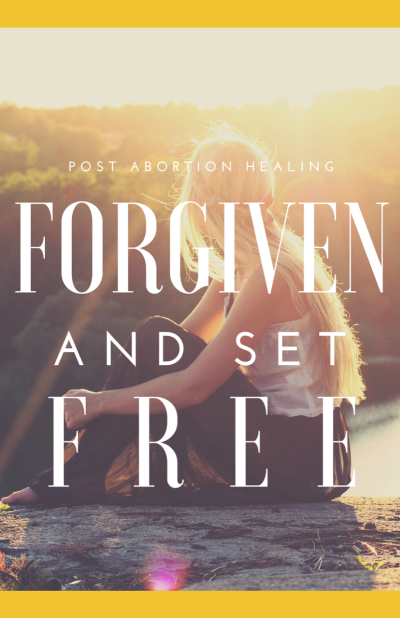 No matter what influences a woman to end a pregnancy, the physical, psychological, and spiritual side effects are real and not always anticipated. Feelings of guilt, shame, and grief become a heavy burden, and many women feel that they will never be free, that no one understands, that God will never forgive them. But there is hope. Join a small group of women with experienced study leader, Marsha Moore, to experience real and lasting healing.
A testimony from this study:

"Forgiven and Set Free was a blessing to me. I joined this Bible study because I was struggling with so much anger, shame and sadness over my decision to have an abortion. I was struggling to forgive myself to forgive my partner. What happened for me during the study was my relationship with God was strengthened and my walk with Him was strengthened. It taught me that the love our heavenly Father has for me goes beyond my bad decision. This study helped me open my eyes and my heart to our Father in heaven, and let Him heal me. I came out of this study, not only leaving that sadness and shame behind, but also the anger. It improved all areas of my life in ways I didn't expect. It strengthened my relationship with
Christ and the people in my life. I'm forever grateful."
Save
Save
Save
Save
Save
Save
Save
Save
Save
Save
Save
Save
Save
Save
Save
Save
Save
Save
Save
Save
Save
Save
Save
Save
Save
Save
Save
Save
Save
Save
Save
Save
Save
Save
Save
Save